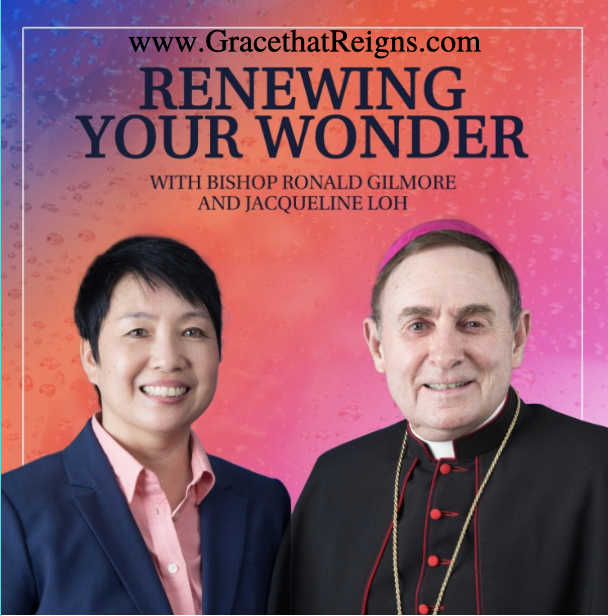 This is Testimony Thursday!  
Hi Friends, Time to find a comfy chair, and make some tea or coffee.
In this Podcast, Jacqueline interviews Rachel Wong. She is the founder of The Feminine Genius - a Catholic podcast in Vancouver, Canada that celebrates women of God and their unique genius. She's a young adult - and in this interview she describes her journey of ups and downs and eventual discernment in her life of faith.
"I think sometimes, as Catholic women, we can get painted into this stereotype and you think, 'Oh, I'm not holy enough' or 'I don't want to be this beautiful homemaker that just prays the rosary all day,' " said Wong. "It feels ridiculous to describe, but I think the stereotype is out there. There are a variety of ways for Catholic womanhood to manifest itself and we are out there."  Thus... the Feminine Genius Podcast.
Find out more about her ministry: https://www.rchlcwng.com/podcast