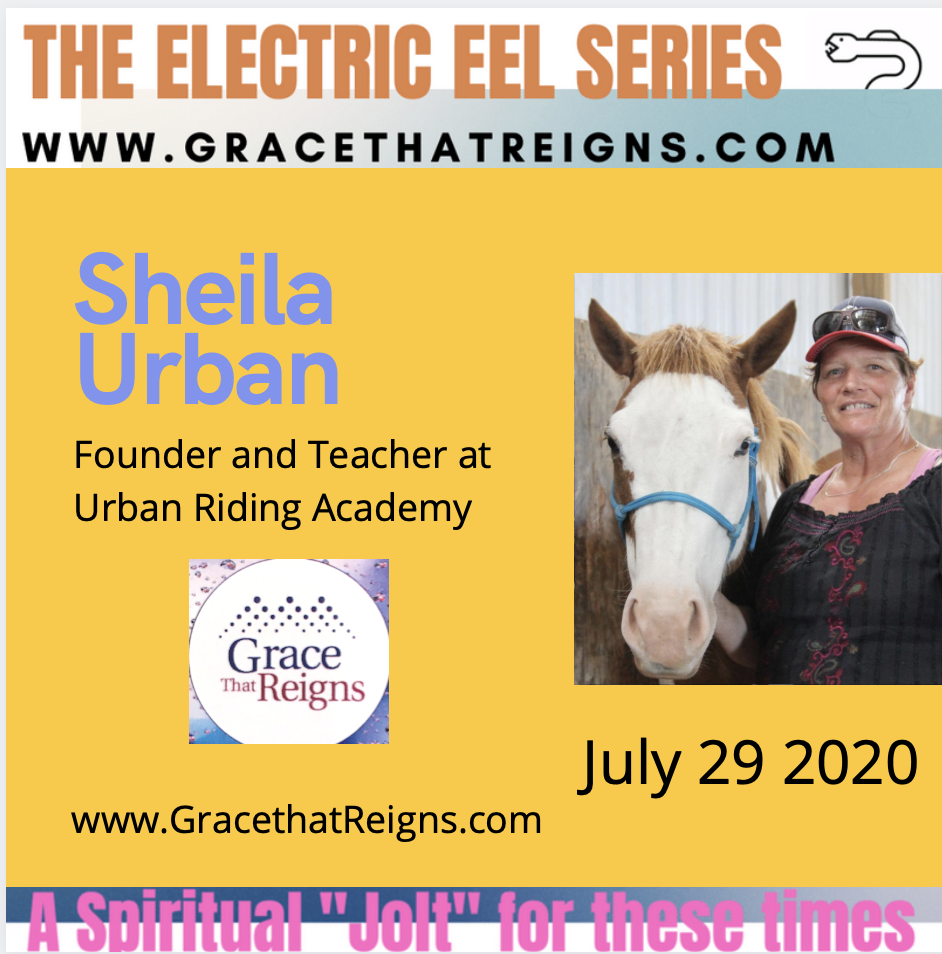 God heals and He gives us many opportunities to seek healing, whether that be emotional, physical or mentally. In this podcast, we look at the remarkable world of animals as a source of our healing. In this episode, Sheila Urban speaks about the healing qualities of horses and how riding and horsemanship helps to heal our state of mind and helps us to focus on one thing. 
As you will notice, in this podcast, learning to ride and interact with a horse takes time. It is a relationship building process where horse and rider learn to trust each other. Be prepared to become more aware of the many similarities that occur between interacting with horses and prayer.
Sheila Urban owns Urban riding Academy and she runs a non profit therapeutic horse outfit. Let this podcast refresh your Wonder !  If this podcast impacts you today, please donate to us at www.GracethatReigns.com or please spread the word about our work.  Thank you.