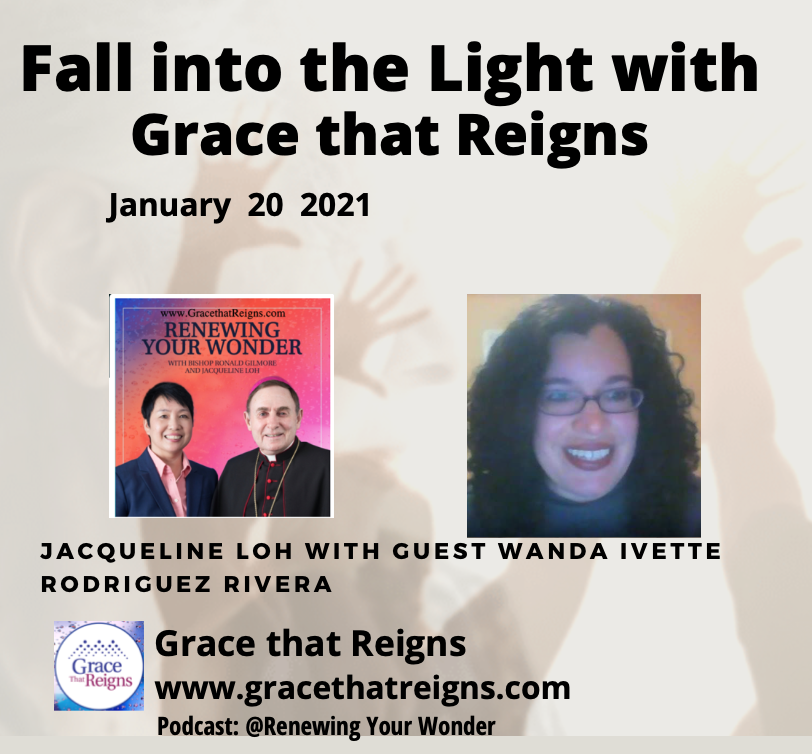 Greetings, This is Jacqueline Loh from Grace that Reigns, welcome to our Winter Series called: Fall into the Light. In this series, I am offering, powerful  testimonies of God's healing grace, and how it helps to renew our own sense of Wonder.
From the time that she was a little girl, Wanda was unable to run, without feeling a burning pain in her ankles and feet. She attended our retreat - not expecting or looking for healing, but when she got home, she received it; but it was no ordinary healing.
She said, " You know when people heal and it's all happy? Mine was not!" Find out how the Lord used this chemists nature as he physically and spiritually healed her.