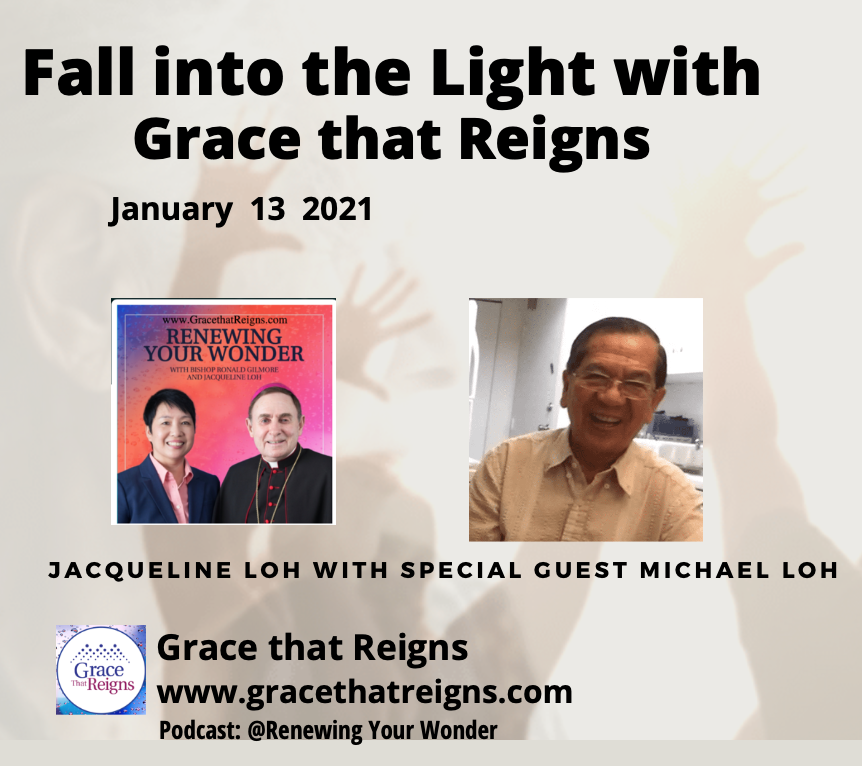 Greetings, This is Jacqueline Loh from Grace that Reigns, welcome to our Winter Series called: Fall into the Light, From January – April, we will offer powerful and amazing testimonies of how God helps to reveal his Wonder to us and how our own sense of Wonder can be renewed.
Today I am starting with a special Guest, my father Michael Loh.  Hello Michael!
 My father had just retired and bought himself a Coffee and muffins franchise, and everyone who was anyone would come for his muffins/ coffee…but most of all, for his smile and for his company and humourous stories. The store had become quite a social spot for his growing gathering of family and friends.
But on one fateful day in 1998, my father took ill at the store and wound up in the emergency room, where he was in grave condition. What transpired there, was inspiring and nothing short of a miracle that changed his life until this day.  This is a story that reminds me that we are all Pearls of Great Price.