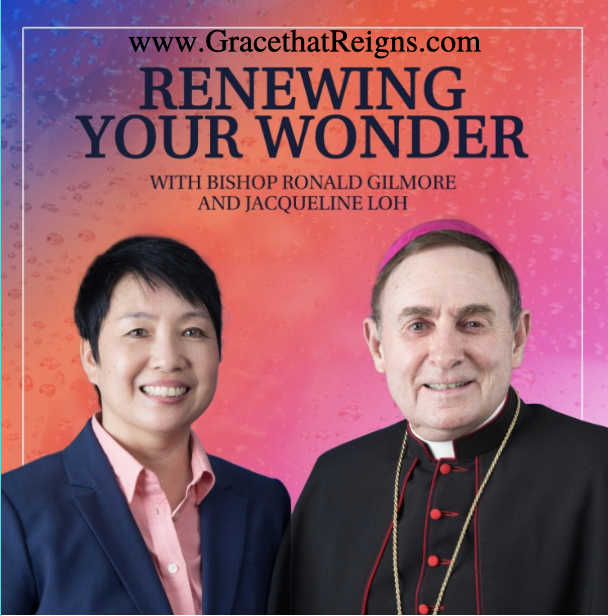 On November 4 2020,  Join Jacqueline Loh for our new series called , " Fall Into the Light: Stories of Faith and Miracles at Grace that Reigns."  
It is a privilege for me to be able to share with you, these wonderful testimonies from our friends. Join me at Grace that Reigns this fall and winter season as I take you on a journey of extraordinary stories of prayer, faith and miracles at Grace that Reigns. In the many years since I have been involved in prayer ministry, I has never really shared some of these stories. These testimonies focus on the ways through which God offers his Divine assistance in the ministry of healing. Listen to the stories of our special guests and let it bring you hope. 
When will they be available?  2 times a month starting in November 2020 to April 2021. Dates will follow soon.
How can you listen to them?  Here are three ways:  
1) Subscribe to our Youtube channel. 
2) Subscribe to our podcast channel @RenewingYourWonder 
3) Go to the podcast page on our website at www.GracethatReigns.com
Be inspired, stay hopeful and May God Bless you