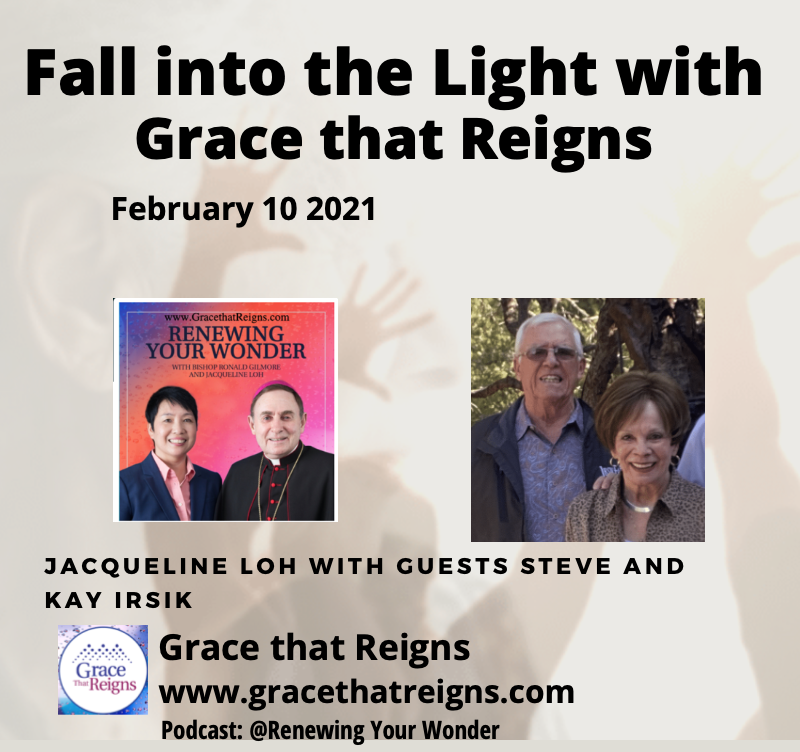 Greetings, This is Jacqueline Loh from Grace that Reigns, welcome to our Winter Series called: Fall into the Light. This the 5th recording in our series about God's grace and healing working in our lives. 
Today I have two special guests with me. Welcome, Steve and Kay Irsik. Steve and Kay are from Santa Fe, New Mexico and are with us today to give us their testimony about how God healed Steve's 104 year old mom, Pauline. 
Join us and listen to this story of how God gave Steve's mother an exceptional grace of healing at 104 years old when no one even believed that it could or would happen. As a result, she was able to leave her nursing home. In this happy story, we are reminded of how much Our Father values each and every life, no matter what age.
Length: 10 minutes