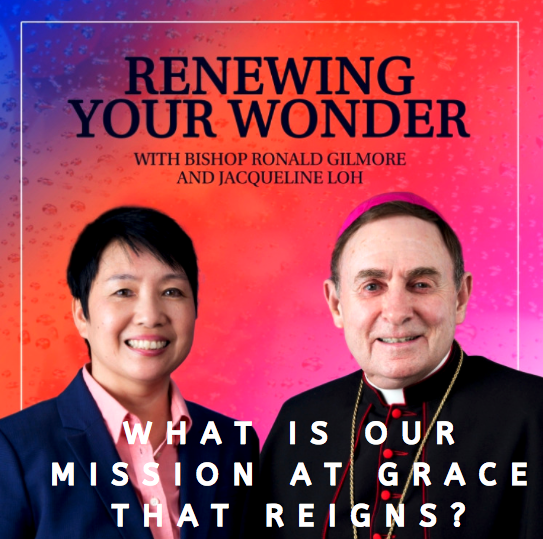 What is the Mission of Grace that Reigns: Renewing Your Wonder?
Bishop Ronald Gilmore and Jacqueline Loh introduce themselves and their ministry, Grace that Reigns. Bishop Gilmore is the Chaplain and Spiritual Director of Grace that Reigns and Jacqueline Loh is its founder. 
Lets explore the mission of Grace that Reigns. What is the mission statement?
Grace that Reigns is about Renewing Your Sense of Wonder for our love and relationship we have with Jesus. We do this by sharing our teachings, our stories and our testimonies. It is also about identifying and healing misconceptions, roadblocks, stereotypes, and hidden barriers that affect us from seeing ourselves as unique, as loved, and as a pearl of great price. We also offer retreats, promoting Eucharistic Adoration, and healing prayers for our pastors and parish families.
 Finally, Grace that Reigns provides opportunities for God's supernatural healing grace to transform lives.
How can you get in touch with us?
Please visit us at: www.GracethatReigns.comor contact us personally, by email at Jacqueline@GracethatReigns.comor Bishop Gilmore at Rmg@Dcdiocese.org.
Thank you.