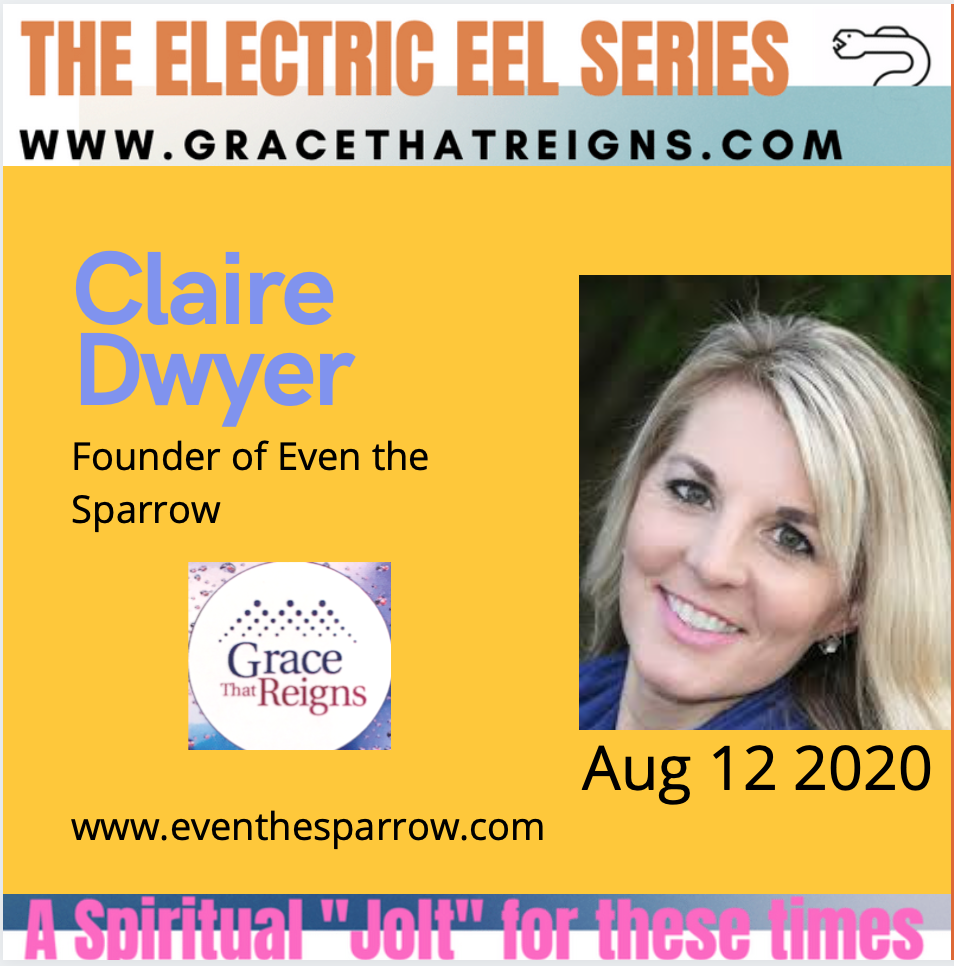 Welcome to the Electric Eel Series at Grace that Reigns.
Claire is the 8th guest in our series. Claire is a writer editor and works at the Avila Foundation and is a contributor to Spiritual Direction.com. She also writes for her own blog, Even the Sparrow.
In this series, Claire Dwyer, whom we met in Phoenix Arizona, while we were giving a retreat at St.Thomas the Apostle a few years ago, brings us into the lives of her favourite Saints, and discusses how they influence our lives. She also introduces us to a lesser known saint, St. Elizabeth of the Trinity and discusses her role in her life and in the world.  To know more about her writings, please go to https:// www.EventheSparrow.com
Thank you everyone.  This is Jacqueline Loh at www.GracethatReigns.com
If you have found that this recording made an impact to your life, please donate to our minstry at www.GracethatReigns.com
To go to the Podcast directly: press here.