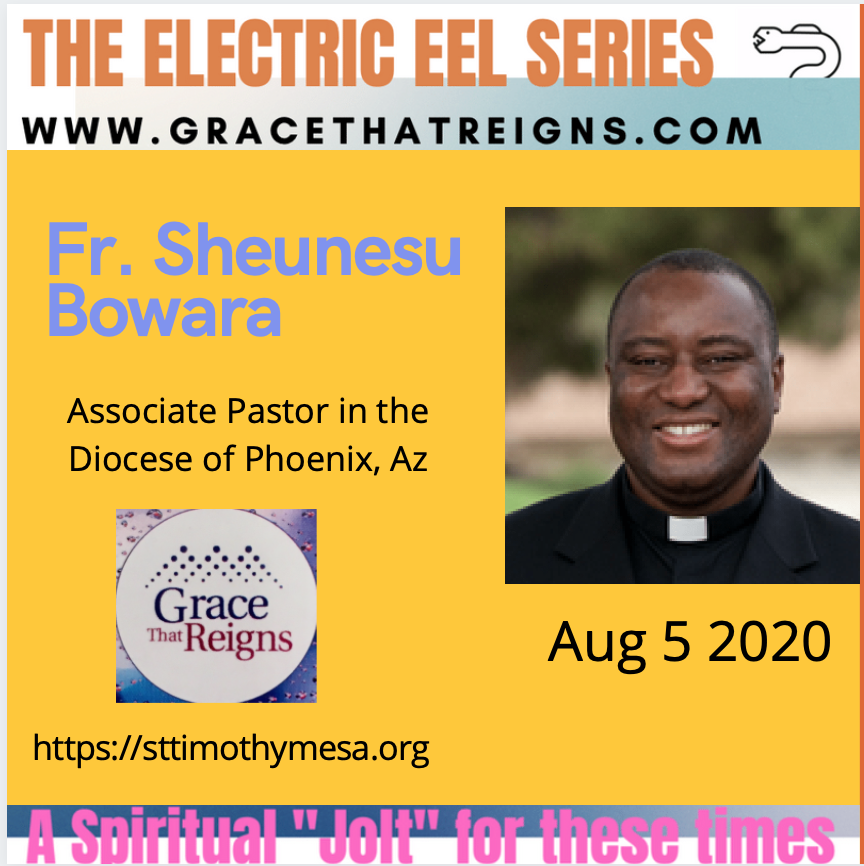 Hello friends, this is Jacqueline Loh at Grace that Reigns. Welcome to the Electric Eel Series where we strive to Renew Your Wonder!
In this podcast, Fr. Shaunesu, an associate pastor from the Archdiocese of Phoenix. He is at St. Timothy's Catholic Church in Mesa, Arizona. Today, he speaks about his ambition to become an aviation pilot. He arrives in the U.S.A and soon after, he experiences a remarkable conversion that let him know that God was alive in his life and that God wanted him to embark in another solo adventure.
Fr. Sheunesu's native land is Tanzania. In a real tangible way, the Lord offered him a choice. To follow his dream to be an aviation pilot, or to Come Follow Him. Fr. Shae recounts his young years and the Spiritual moment that changed his life, and how the rosary became more than a lucky charm for him.
Join us in our podcast as we are renewed by yet another incredible providential encounter! Please surbscibe. We are at www.GracethatReigns.com If this podcast has impacted your life, please donate to keep us going. 
https://renewingyourwonder.podbean.com